Induction furnace в Бремене
2
Stanok expert, ООО,

RU
Бремен, DE
Selling industrial foundry equipment: Induction furnace for melting 500 kg of steel. We can make this melting furnace: induction furnace for melting 500 kg of steel. We work under the contract and
Stanok expert, ООО,

RU
Бремен, DE
Manufacture under the order. Designing and manufacturing of an induction vacuum furnace for melting titanium. Vacuum melting furnaces are designed and manufactured for various modes of operation:
Иванов, ООО,

RU
Дрезден, DE
We will help to purchase for your business from Russia, the qualitative Electrodes graphitized. The graphitized electrodes are applied in arc steel-smelting and ore and thermal furnaces to
МНПК Clobal STH Technology, Ассоциация,

RU
Берлин, DE
Our company is engaged in the innovative energy saving technologies development. These technologies are called STH-technology. Our company produces a number of energy-saving units and systems using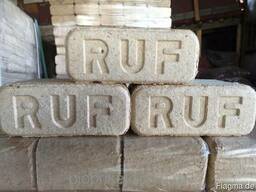 Уквесттрейд, ООО,

UA
Берлин, DE
Fuel briquettes RUF - are produced on high pressure hydraulic presses without the addition of any binders. The rectangular shape facilitates the storage of fuel briquettes and their use. Used raw
Hargita Wood, Kft,

HU
Берлин, DE
Our professional and commercial representation is provided of biomass dryers with outstanding properties. The first dryers put into operation about eight years ago, most of them work in continuous
Новые объявления
Экскаватор-погрузчик JCB 3 CX T 4i Eco Sitemaster, Нюрнберг.
×
×
"Induction furnace" в регионах
×
×